News
The next concert in Warsaw
On the 1st of March we will play in Warsaw (Mechanik club), we'll be very glad to see all of you!
Date: 25.02.2013 | Views:
Kvadrat U TV show
PanKe Shava in Kvadrat U TV show today at 4-30 pm and 9-30 pm.
Watch online:
Date: 24.02.2013 | Views:
Sumy concert ends with broken fingerboard
The big concert in Sumy has ended with traditionally beaten microphone and the broken fingerboard of Telesaster Fender Deluxe.
Tim promised to come back and said in the interview for Sumy TV that the next time would bring a cheaper guitar for branded "special effects".
Date: 20.02.2013 | Views:
PanKe Shava performance in DOM pub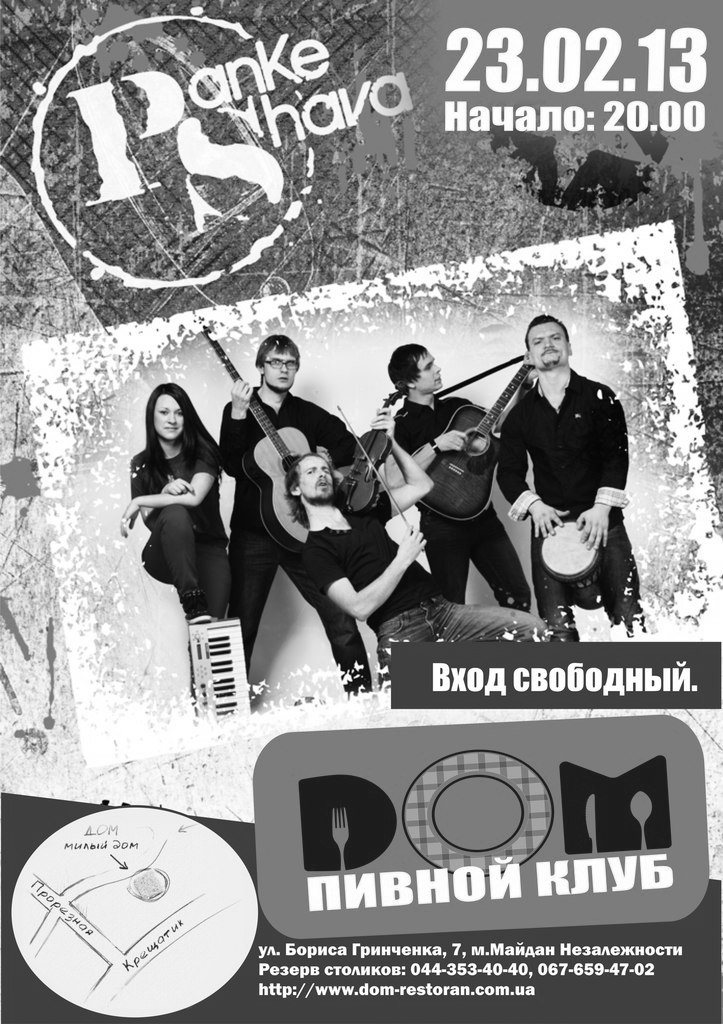 The last chance to see PanKe Shava this winter in Kyiv!!!
On the 23rd of February in the city center on the best sound and totally free!!!
Date: 17.02.2013 | Views:
The next concerts of PanKe Shava
We've already played in Poland successfully, now we are in Ukraine for not so long )
KYIV - Poltava - Sumy - Kharkiv - KYIV!!!
And on the 1st of March again to Poland.
Watch our posters and wait for photoreports!
Date: 08.02.2013 | Views:
[ 1 ][ 2 ][ 3 ][ 4 ][ 5 ][ 6 ][ 7 ][ 8 ][ 9 ]