Aktualnosci
2 interviews on the Radio Promin
Tim has just talked on the radio Promin about Woodstock Ukraine.
And tonight at 10-08 pm (UTC+3:00) listen to the live broadcast with PanKe Shava in Ukrainian rock'n'roll radio show to know the news about this summer festivals.
Opublikowany: 27.06.2013 | Odsłon:
Antyradio w Polsce
Popołudnie w Antyradio - najwaźniejszej rockowej stacji w Polsce. Wywiad o Woodstock Ukraina z Timo.
Posłuchaj tutaj: https://myspace.com/
Opublikowany: 25.06.2013 | Odsłon:
Spotkanie z Jurkiem Owsiakiem
Dziś w Fundacji WOŚP szybkie spotkanie Timo z Jurkiem Owsiakiem na temat Woodstock Ukraina.
Opublikowany: 24.06.2013 | Odsłon:
Woodstock Ukraine press conference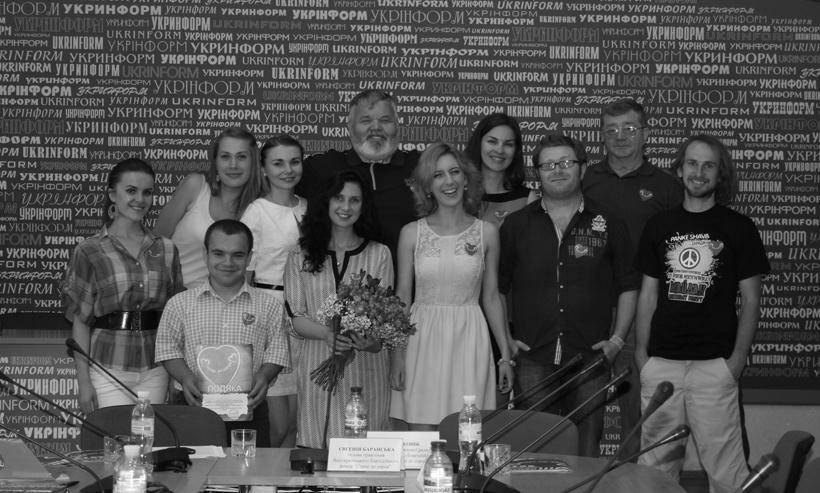 Tim has taken part in the press conference on the festival Woodstock Ukraine, which will take place on 19-21 July in Odessa region.
Woodstock Ukraine festival is open and free for visitors from all over the country. In 2013, the music program is formed by the bands from Ukraine, Poland, Estonia and Belarus.
Read more here: http://sercedoserca.com.ua/
Short video: http://www.youtube.com/
Opublikowany: 23.06.2013 | Odsłon:
Interview on Radio Culture
Listen to PanKe Shava live broadcast on Radio Culture today at 4-20 pm (UTC+3:00).
Opublikowany: 21.06.2013 | Odsłon:
[ 1 ][ 2 ][ 3 ][ 4 ][ 5 ][ 6 ][ 7 ][ 8 ][ 9 ]